The Time has Finally come…Helga Matzke presents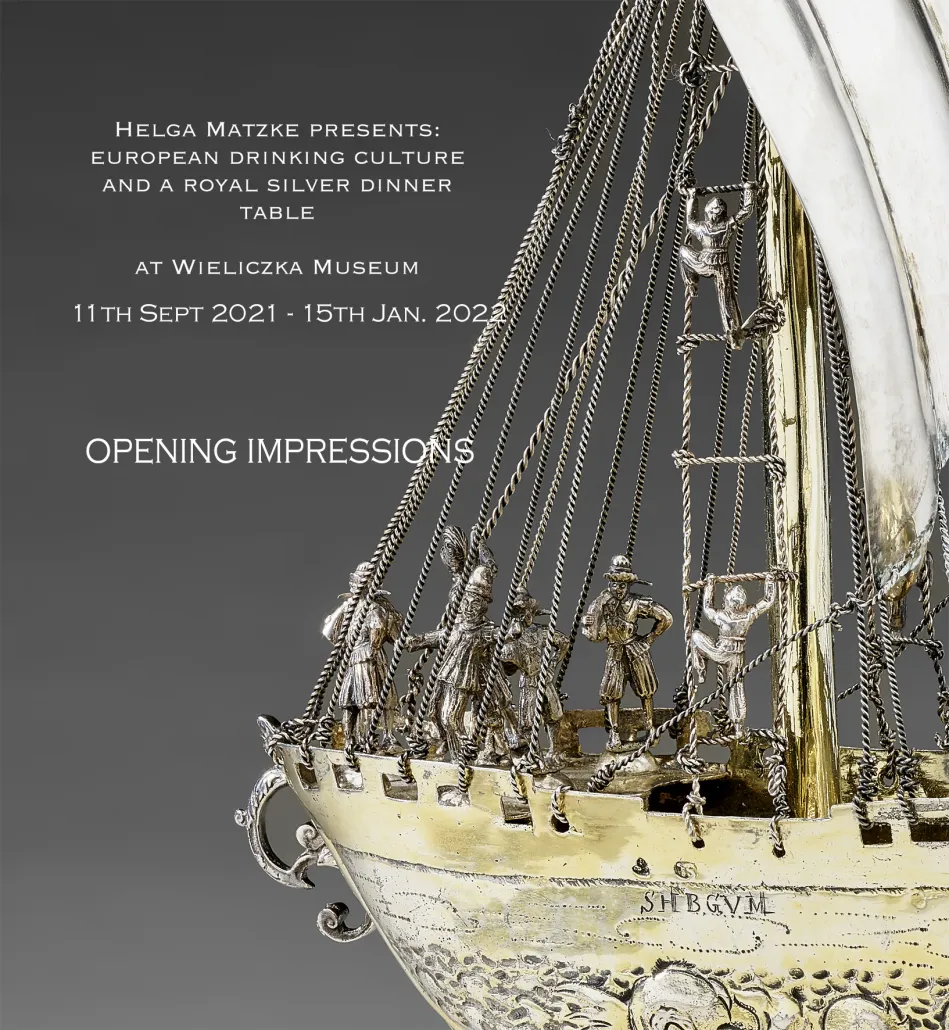 "The Time has finally come…Helga Matzke presents
 The due to Corona delayed opening of our exhibition at the Unesco cultural heritage Cracow Saltworks Museum in Wieliczka
was finally opened on Saturday, September 11th, 2022.
The Exhibition hall is curated to such an extent that each piece stands alone in its own magnificence.
Centrally positioned is a table, designed specifically with the intention of being placed within this exhibit.
Our collection brings a highlight to the drinking culture prevailing within the ruling families of the day.